The PMP examination is a vital part of the activities leading to earning a professional credential, thus it is imperative that the PMP examination reflect accurately the practices of the project management practitioner. All the questions on the examination have been written and extensively reviewed by qualified PMP credential holders and tracked to at least two academic references. These questions are mapped against the PMP Examination Content Outline to ensure that an appropriate number of questions are in place for a valid examination.
Download your copy of the PMP Examination Content Outline for free by the link – PMP-Exam-Outline.pdf. If the link is broken, you can find the PMP Examination Content Outline on the PMI website – PMI.org/certifications/types/Project-Management-PMP.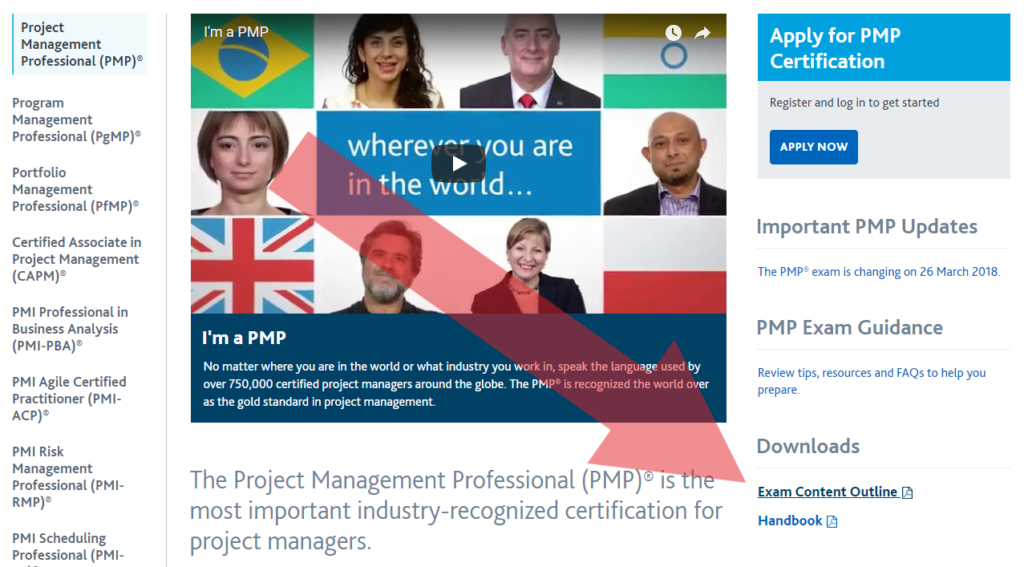 ---
Help your mates to become PMPs!
Write your comment below if you know the better way to find, read and understand the PMP Examination Content Outline.
---
Please login or register to see your exam preparation status.