The RMP Certification Handbook contains information on how you can apply for the RMP certification. PMI requires that all RMP certification applicants read this entire handbook. The purpose of this handbook is to provide you with important information about the policies and procedures for obtaining and maintaining the RMP certification.
Download your copy of the RMP Handbook for free by the link – RMP-Handbook.pdf. If the link is broken, you can find the RMP Handbook on the PMI website (right column):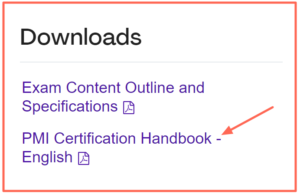 Help your mates to become RMPs!
Write your comment below if you know the better way to find, read, and understand the ACP Handbook.