The PfMP certification recognizes advanced experience, skill, and performance necessary to manage and align a portfolio of projects and programs to realize organizational strategy and objectives.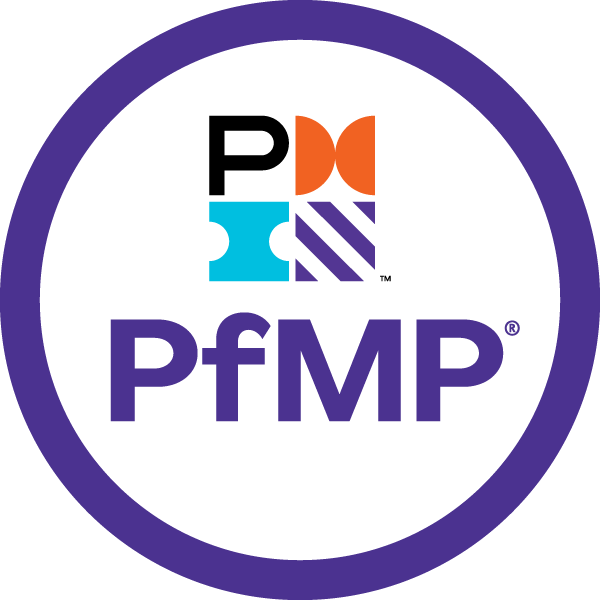 PfMP certification holders oversee the success of one or more portfolios, balance conflicting demands between programs and projects, and allocate resources based on organizational priorities and capacity.
As portfolio management continues to grow and organizations adopt it to achieve strategic objectives, it becomes more important to have individuals competent in this area of practice. As employers demand portfolio managers who can support the strategic objectives of the organization, PfMP certification holders will gain a distinct advantage in employment and promotional opportunities over their peers.
You can find official information about PfMP certification on the PMI website – PMI.org/certifications/types/Portfolio-Management-PfMP.
Warning
You need to work really hard to pass the PfMP exam. Unfortunately, none of the training systems can guarantee a positive result. You will stay alone with a questionnaire in the examination room. Only you and your knowledge could help! All the notes, books, smartphone(s), or friend's help will be left outside because it's prohibited by the exam rules.
If you are not ready to make a significant effort for your future and demonstrating an insufficient commitment, it's highly recommended to postpone the preparation. Do not waste your time and money.
If you are ready, let's go!
---
Help your mates to become PfMP!
Write your vision of why you need the PfMP certification in the comments below.
---