The Project Management Professional (PMP) is the most important industry-recognized certification for project managers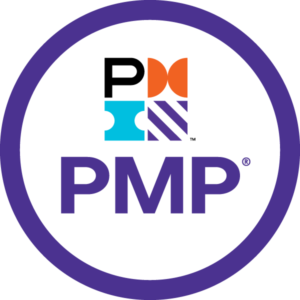 You can find PMPs leading projects in nearly every country and, unlike other certifications that focus on a particular geography or domain, the PMP is truly global. As a PMP, you can work in virtually any industry, with any methodology and in any location.
The PMP can also provide a significant advantage when it comes to salary and earning potential. Among survey respondents to PMI's Earning Power Salary Survey, those with a PMP certification garner a higher salary than those without a PMP certification.
The PMP signifies that you speak and understand the global language of project management and connects you to a community of professionals, organizations and experts worldwide. Become a PMP and become a project hero.
You can find official information about PMP certification on the PMI website – PMI.org/certifications/Project-Management-PMP.
Warning
You need to work really hard to pass the PMP exam. Unfortunately, none of the training systems can guarantee a positive result. You will stay alone with a questionary in the examination room. Only you and your knowledge could help! All the notes, books, smartphone(s), or friend's help will be left outside because it's prohibited by the exam rules.
If you are not ready to make a significant effort for your future and demonstrating an insufficient commitment, it's highly recommended to postpone the preparation. Do not waste your time and money.
A PMP certification requires you to meet the experience and educational levels before you apply. You will need to provide the details of this experience and education, so it's best to gather and prepare this information before you open the application.
Prerequisites for PMP certification
Secondary degree (high school diploma, associate's degree or the global equivalent)
7,500 hours leading and directing projects
35 hours of project management education
OR
Four-year degree
4,500 hours leading and directing projects
35 hours of project management education
To find out all the details about the PMP eligibility requirements, consult the PMP Handbook.
---
Help your mates to become PMPs!
Write your comment below if you know the books, videos, articles, and tutorials, which help to meet the PMP eligibility criteria and pass the application process.
---