Summary
PMP (Project Management Professional) certificate.
Supervised the implementation of more than 5 large projects.
Participated in the development of strategies and systems for managing project portfolios in the corporate and public sectors.
Successful project and program manager.  Crisis manager.
Education & Specialty
1992 – Kirovograd Higher Flight School of Civil Aviation, ATC engineer
2005 – Advanced course "Investment analysis in projects" Vladimir Matyushko, TIKON
2008 – Advanced course "Management for business leaders" Audi AG Ingolstadt
Achievements
Alexander Khoma has been professionally involved in project management since 2008.  In 2020, Alexander became a certified project manager and received a PMP certification.
Participated in projects and managed projects for more than 10 implementations of project portfolio management systems.
Throughout his career, Aleksandr Khoma has backed up his consulting experience with the practical implementation of projects.  Alexander, as the project manager, successfully completed more than 5 projects in the areas of construction, industry, IT, R&D.
More than 500 students attended the training of Alexander Khoma.
As a coach, Alexander Khoma prepares a team of 8 students for the PMP exam.
Certificates & Courses
2005 – Advanced course "Investment analysis in projects" Vladimir Matyushko, TIKON
2016 – Course "Microsoft Project Pro" Leo Consulting
2020 – Certificate "Project Management Professional" (PMP)
2008 – Advanced course "Management for business leaders" Audi AG Ingolstadt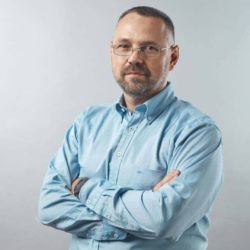 Hire Mentor
Kryvyi Rih, Ukraine
€40/hr
Certifications:
PMP
Ukrainian, Russian