Yana Bazylevska is a PMP Mentor from Ukraine.
Summary
Certificates: PMP
Degree: Specialist's Degree in International Economics
More than 7 years of practical experience in managing complex multi-disciplinary projects.
Areas of implemented programs and projects: Telecom, Mobile network, Fixed network, Environment, IoT, IT Infrastructure, Software Development, Cybersecurity, Construction.
Education
2010 – 2015 – National Technical University of Ukraine "Igor Sikorsky Kyiv Polytechnic Institute", International Economics
2018 – Project and Program Management, Pro business center
2023 – Risk Management, Sigma Software
2023 – PMP, Project Management Institute
Achievements
grew up from Project Administrator to the Head of the Project Department;
7 years ofpractical experience in managing complex multi-disciplinary projects from initiation to closure/transfer to operations with total budget exceeding $27M;
successfully managed and collaborated with cross-functional teams of more than 50 individuals, 15 subcontractors, and 5 vendors simultaneously.
Key Projects
Designed and built air monitoring system: installed 5 air monitoring stations with equipment, connected network, developed and implemented software for online monitoring data. Link: https://asm.kyivcity.gov.ua
Constructed and connected to the Kyiv Smart City Data Center fiber-optic network of over 800 sites
Modernized (SWAP) and connected 3G of over 100 base stations of mobile network in the Kherson region, Ukraine
Constructed a fixed-line communication network of over 100+ sites in Kyiv, Ukraine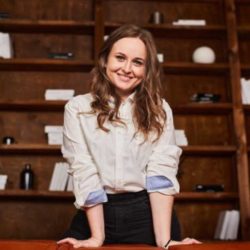 Hire Mentor
Kyiv, Ukraine
Certifications:
PMP
Ukrainian, English