Yuriy Oryeshkin is a PMP mentor from Ukraine.
Summary
PMP (Project Management Professional) certificates
Google Project Management certificates
12 years of extensive practical experience in project and program management
Experience includes extensive hands-on work in project management, project portfolio and program management, and designing, installing, configuring, maintaining, and supervising complex projects such as SafeCity, SmartCity, and eGovernment. I am highly skilled in developing and implementing Digital strategies for private businesses and the public sector, with a particular focus on SmartCity and digital transformation initiatives.
Technical and business expertise in the areas of IT infrastructure, information security, payment systems and billing systems, e-governments, enterprise resource controlling, planning, management systems (ecp/erp) and customer interaction on enterprise, city and region levels
 PMI Chapter Ukraine Volunteer project: Development and adaptation of project management artifact templates in Ukrainian in accordance with the Guide to the Project Management Body of Knowledge (PMBOK GUIDE)® 7 Edition.
Education
Zaporizhzhya State Engineer Academy (Ukraine)
Specialist degree in Industrial Electronics. Diploma work: Distributed informational data processing system.
Achievements
Designed, installed, configured, maintained, and controlled complex projects such as SafeCity (team ~110, budget $4,7m), SmartCity (team ~19, budget ~$1m), eGovernment(team ~15, budget ~$1m), Zaporizhzhia SmartCity in cooperation with IFC (due diligence stage team ~80, budget ~$1m).
Main implemented projects:
Safe City Zaporizhzhia – city emergency response center – "safe city" (video surveillance, video analytics, video wall, container data center) & contact center (mayor's office) https://1580.zp.gov.ua.
electronic services: electronic petitions, transparent budget, participation budget, public consultations, resident's office, city call center, city chatbot, etc. https://zp.gov.ua/uk/page/e-services/.
city billing utility payments system – single bill solution and utility customer self-service office.
open data system, electronic document management system, and GPS-monitoring of municipal transport.
modernization elevator dispatching system on the city level with wireless technologies, centralization of dispatching function in "one place".
Certificates
2023 – Google Project Management
2022 – Project Management Professional (PMP)
2015 – "Project Management with Microsoft Project", "Project Management, essentials"
2014 – "Strategic Time Management"
2013 – "Time management & delegation"
2010 – "Information Security Management"
2011 – "IMC: Decisions management"
2006-2009 – "KMBS. Team building", "KMBS. Conflicts management", "KMBS. Strategic conflict management"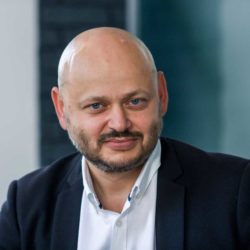 Hire Mentor
Zaporizhzhia, Ukraine
$40/hr
Certifications:
PMP, Google Project Management
Ukrainian, English